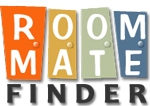 Roommate Finder | Add Roommate Profile
Adding your complimentary roommate profile to the SAE Institute of Technology- Los Angeles network takes only 2 steps.
Please fill out the following account setup form to complete Step 1.
You will then be able to continue to Step 2 and post your roommate listing ad.
STEP 1 - CREATE YOUR COMPLIMENTARY ACCOUNT